Do you want to start your own business and sell products or services? One of the key steps to success is to make a website for sale.
No matter what you sell, having an effective website will help you attract new customers and increase sales. However, how exactly do you make a website for sale so that it is effective? Here are 10 steps to help you create a successful sales site.
Define your purpose and audience
Before starting any work, you need to determine the purpose of your site and your target audience. Who do you want to attract to your site? What products or services do you offer? What benefits do they have for your customers? The answers to these questions will help you create a website that will appeal to your target audience.
Choose a domain name and hosting
A domain name is the name of your website on the Internet. Choose a simple and easy-to-remember domain name that will be easily associated with your brand. You also need to choose a hosting provider that will provide fast and reliable access to your site.
Design your site
Website design is what draws your customers' attention. Choose a design that matches your brand and the purpose of your site. It should be attractive and easy to use, as well as optimized for different devices.
Develop a user-friendly interface
The user interface (UI) is how your customers interact with your site. It is important to make it convenient and easy to use. Place products and services in a logical order, use understandable and accessible interactive elements for customers.
Develop content for the site
Content is what makes your site interesting and useful to your target audience. Develop unique and high-quality content that will attract and keep customers on your site. Focus on the description of your products and services, tell about their advantages and benefits for customers.
Set up a payment system
In order to sell on your website, you need to install a payment system. Choose a reliable payment provider and set up a payment system that will be convenient for your customers. For example, use credit cards, PayPal or other electronic payment systems.
Optimize your site for search engines
Search engine optimization (SEO) is the process of optimizing your site for search engines. It will help raise your site in search results and attract new customers. To do this, use keywords and phrases that your customers are looking for on the Internet.
Secure your site
Security is one of the key aspects of any website. Protect your site from hacker attacks and malware. Install protection against DDOS attacks.

The main examples of payment systems are popular services such as PayPal, Stripe, Skrill, Amazon Pay, Google Wallet etc.
In addition, there are also traditional payment systems, such as cash on delivery, payment by bank card, bank transfer, etc.
For greater convenience for customers, payment systems that specialize in specific countries or regions can be used, for example, Alipay for China, iDeal for Netherlands, Interac for Canada etc.
There are also alternative payment systems that are based on cryptocurrencies, such as Bitcoin, Ethereum, Litecoin, which provide greater anonymity and fraud protection. However, such payment systems can be less user-friendly, especially for beginners.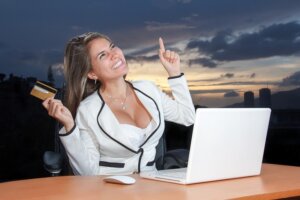 Here are some examples of sites for selling products:
Amazon.com is the largest online marketplace in the world, where you can find almost any product. It has a wide range of products, from electronics to clothing and accessories.
Etsy.com is a platform for selling handmade and custom-made products. Here you can find unique gifts, homewares and clothing.
Alibaba.com is an online marketplace specializing in wholesale trade. Here you can find products from all over the world, from electronics to building materials.
Zappos.com is a specialized online store for shoes and accessories. Has a wide selection of shoes from leading brands.
Apple.com - the official online store of Apple company, where you can buy Apple products, such as iPhone, MacBook, iPad and others.
Sephora.com is an online cosmetics and perfumery store. Has a wide selection of products from leading brands.
Target.com is an online store that offers a wide selection of products from electronics to food.
BestBuy.com is an online electronics store where you can find laptops, phones, TVs and other electronic products.
Wayfair.com is an online furniture and home decor store. It has a wide selection of products for any interior.
Walmart.com is an online marketplace with a wide selection of products for every need, from groceries to electronics.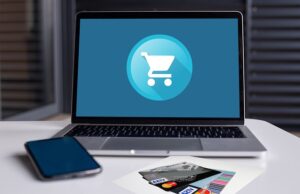 Here are a few reasons why you should consider ordering website development for sale from our company:
Experience: Our company has extensive experience in developing and maintaining websites for sale. We work with different types of businesses and understand the needs of our clients.
Customization: We can customize your site for sale based on your business needs. We can design a site that will match your brand and target audience to ensure maximum efficiency and profitability.
Design: We will design the look and feel of your sales site to match your brand and appeal to your target audience. We will ensure that your site is attractive, easy to use and functional.
Functionality: We can add functionality such as shopping cart, online payment and order tracking to your sales site. This will make it easy for your customers to shop and track their orders.
Support: Our company provides support for your sales site to ensure it runs smoothly. We can resolve any issues that arise while the site is running and provide regular updates and improvements.
Result: Our goal is to maximize the profitability of your business through your website for sale.