Creating a website for selling clothes can be an effective tool for increasing sales and promoting your business.
In today's world, when everything goes online, clothing stores are no exception. But how exactly do you do it right? Below we have prepared for you 7 steps to success.
Choose a platform for creating a site. You need to choose the platform that suits your needs. For example, Shopify, WooCommerce, Magento, OpenCart, PrestaShop and many others.
Determine the design of the site. Make your site attractive and easy to use for customers. It is important to consider brand colors and a logo to help you build a strong brand.
Upload your products to the site. Add images and descriptions for each product to make it more attractive to customers.
Set up a payment system. Set up a payment system on your site so that customers can conveniently buy your products. For example, PayPal, Stripe, Square and others.
Add functionality for customer convenience. For example, the ability to quickly search, filter by size, color or price, registration and authorization of customers.
Conduct promotions and advertising. Use social media, banner ads, and retargeting campaigns to attract attention to your site and increase sales.
Analyze results and improve. Study customer behavior.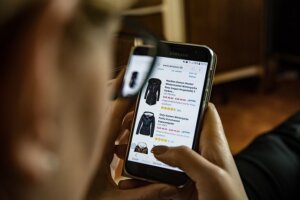 Here are some examples of websites that sell clothing and accessories:
I hope these examples help you understand the possibilities of selling clothes online.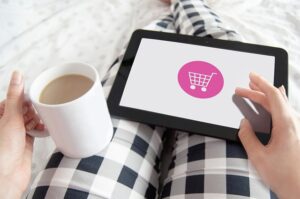 We can design for you professional site for selling clothes that will provide your business with a convenient and effective online presence. Thanks to our experience and knowledge, we can offer you quality and creative design, easy navigation, convenient payment, fast delivery and other features that will make your site highly effective and attractive to buyers.
By ordering website development from our company, you will receive a professional approach that guarantees quality and timely implementation of the project. We are always ready to advise you at any stage of work on the project and help solve any issues. We offer an individual approach to each client and guarantee the highest quality of our services.
Don't miss the opportunity to grow your business and earn a steady income thanks to online sales. Order the development of a website for the sale of clothes in our company and get a high-quality and effective tool for increasing sales and expanding your business. Contact us today to get started on your project!
Creating a website for selling clothes is an important step for the development of your business. The Internet is one of the most effective sales channels, and not having an online presence can make it difficult for you to position yourself in the market. Almost every shopper searches for products online before they buy them, so not having a website to sell clothes can mean you're missing out on potential customers.
A well-designed and functional clothing website will help you attract more customers, increase your sales and expand your brand. You can easily find out which products are most popular among your audience and which advertising campaigns are most effective. Creating a website for selling clothes is an investment in the future of your business, which will help you increase your profits and establish a stable position in the market.
When developing a website for the sale of clothing, it is important to pay attention to design and convenient navigation, so that customers can easily find the desired product and make a purchase in a few clicks. It is also important to have convenient payment and shipping so that your customers can get their purchases easily and quickly. Knowing the technical aspects of website development will help you create a clothing website that will keep your business online and set you up for success.
To make a site for selling clothes, you need to remember the convenience of users. One way to ensure this is to ensure that products can be found quickly and easily. The filter and category system can be a great help to customers who are looking for a specific thing. Also, providing a quality product image and description will help increase sales. It is important to have detailed product information on your website, including size, material and features.
Another important aspect is ensuring the security and reliability of the site. The inclusion of an SSL certificate, protection against hacker attacks and hacking, the use of modern encryption methods - all this will help protect the site from intruders. In addition, it is necessary to provide a convenient and secure payment process that will give consumers confidence that their personal data and money are safe.
Overall, making a website to sell clothing can be a great way to grow your business. Depending on the needs of the company and the target audience, you can choose different approaches to website development. However, regardless of the chosen methods, it is important to keep in mind users and their needs, ensure the security of the site and provide high-quality and detailed information about the products.